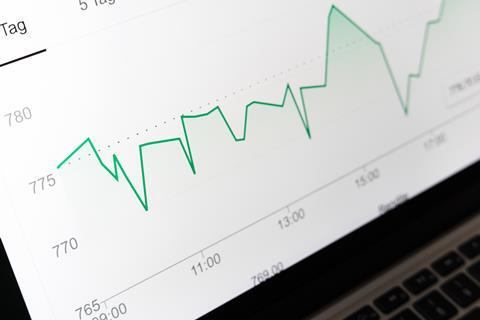 The Covid-19 pandemic put the Italian eyewear industry back seven years, as 2020 production and exports' values dropped back to 2013 levels, according to data presented yesterday by Giovanni Vitaloni, president of ANFAO, the Italian industry association, and the MIDO trade show. Commenting on the current situation, Vitaloni said that the early months of 2021 brought some positive signs of recovery but that it was not expected to return to pre-Covid-19 levels before 2022.
In more details, the Italian industry's production value took a 22.6 percent nosedive last year as compared to 2019, decreasing to €3,089 million. Exports, which account for roughly 90 percent of the national eyewear production went down by 26 percent year-on-year to €2,882 million. The sunglasses' segment, which represents 65 percent of total exports, suffered the highest loss, going down 27 percent from last year to €1,871 million while the decrease in exports of other frames was limited to 22 percent.
The decline in exports reached its lowest point in April, with a 70 percent drop, before gradually improving from July and until the end of the year, however always remaining below 2019 levels. As reflected in the tables below, significant drops in export values were registered across almost all regions and countries.
Italian eyewear exports by region
Exports 2020 (€ million)
Change vs. 2019 - Total
Change vs. 2019 - Eyeglasses
Change vs. 2019 - Sunglasses
Europe
1,431
-23.0%
-17.1%
-26.2%
America
922
-26.2%
-29.4%
-24.9%
Asia
404
-33.8%
-27.4%
-36.0%
Africa
36
-38.7%
-41.1%
-37.3%
Oceania
14
-14.8%
22.8%
-27.8%
Source: ANFAO
The lowest decrease was registered in Europe, which represents more than half of Italian exports, thanks in parts to better resisting markets in Germany and France. In all major regions and countries, with the notable exception of America and the U.S., sunglasses' exports fell more than those of eyeglasses, with differences of between 4 and 10 percentage points according to the different markets. The U.S. market, which is the largest single-country importer of Italian eyewear accounting for about 28 percent of the total, resisted relatively well compared to other countries, with the drop of its imports limited to 21.6 percent.
Italian eyewear exports by country
Exports 2020 (€ million)
Change vs. 2019 - Total
Change vs. 2019 - Eyeglasses
Change vs. 2019 - Sunglasses
USA
794
-21.6%
-26.4%
-19.8%
France
332
-22.8%
-17.0%
-27.1%
Germany
209
-15.6%
-13.2%
-17.1%
UK
157
-29.6%
-30.1%
-29.4%
Spain
134
-40.0%
-23.0%
-47.0%
China
122
-35.4%
n.a.
n.a.
Source: ANFAO
As for the domestic market, ANFAO quoted slightly updated figures from GFK Retail & Technology Italia which estimates that the overall value of the Italian optical retail market declined in 2020 by 14.4 percent year-on-year in value to €2.5 billion. In Italy as in the other regions, the sunglasses' segment underperformed the others, plummeting by 32 percent as compared to the previous year, while declines in sales of eyeglasses and ophthalmic lenses were measured at 8.5 percent and 7.9 percent, respectively. Italian imports of eyewear dropped by 22.5 percent in 2020 as compared to 2019, down to €1,075 million.
In its outlook for 2021, ANFAO commented that the domestic market showed a slight recovery since the start of the year, with eyeglasses and lenses' sales returning close to pre-Covid levels. On the international front, exports seem to be rebounding as well, driven by Asia, China in particular, and the U.S.
In its analysis of the Covid-19 impact on the eyewear sector, ANFAO highlighted that it has been asymmetrical on different levels. Geographically, the gap in terms of growth between the U.S. and China on the one side, and Europe on the other side, has widened, and a similar evolution was observed between Italy and other European markets such as France or Germany. As for the industry players, the association also stressed a widening gap between the companies able to face the transformations – digitization, automation, sustainability or health protection – and the others.
ANFAO expects that total exports of Italian eyewear will grow by 10 percent year-on-year in H1 2021 and by 19 percent in the second half of the year, resulting in an annual increase of 15 percent, recovering roughly half the drop registered in 2020.
At the end of 2020, the number of companies and the numbers of employees working in the Italian eyewear industry remained roughly stable, at 18,100 and 860, respectively.
Photo: Anfao