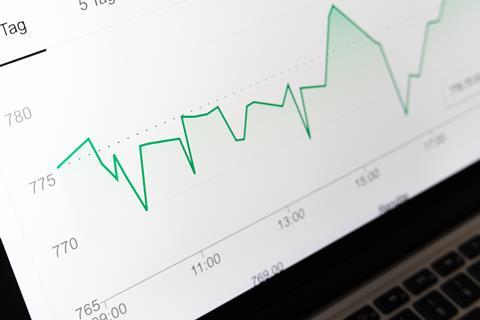 FEDAO, the Spanish optical federation that regroups both industry and retail associations, has just released its annual Libro Blanco – white paper –, detailing the results of the national optical market's performance last year. The data presented by the federation is based on a mix of figures provided by their member associations and by the research company GFK, a longtime partner.
After five consecutive years of growth in the 1 to 4 percent range, the Spanish optical market's value dived by 18.1 percent to €1,525 million at retail last year, a net loss of more than €300 million or more than €33,000 per store on average, mostly attributable to the Covid-19 pandemic. As experienced in most European countries, the Spanish market collapsed in March, April and May because of the imposed lockdowns and started to recover in the summer.
• Spain - Market Size, variations
As already observed in other countries' data published earlier this year by GFK or by the German optical association (ZVA), sales of corrective lenses resisted better than the other product categories, as their decline was limited to 13.5 percent in volume, down to 10.9 million pieces, and by 12.6 percent in value, down to €791.2 million. The segment accounts for 51.9 percent of the total market value.
Commenting on the result, Salvador Alsina, treasurer of FEDAO, told us that the sales decline in lenses' volume had been partly cushioned by a 3.3 percent increase in their average price to €72.3, thanks mostly to an increase in lenses' options such as the blue-light protection. The federation also noted a small hike in reglazing last year with a ratio of 2.71 lenses for each frame sold in 2020, as compared to 2.63 in the previous year.
Sales of progressive lenses, which represented 35.6 percent of the total number of lenses sold last year in the country, declined by 10.1 percent in volume to 3.9 million pieces. Their average price increased by 3.4 percent year-on-year to €169.9.
Sales of eyeglasses' frames went down by 16.8 percent in value as compared to 2019 while their average retail price decreased by 1.6 percent to €73.6. They account for 20.8 percent of the total market value. Acetate frames represented 54 percent of prescription eyewear volumes sold last year in Spain, versus 33 percent for metallic frames. The latter have been slowly increasing their market share in recent year, gaining 3 percentage points since 2018.
Sales of sunglasses in the optical retail sector, which only represent 16.9 percent of the total sales of this product category in the country, nosedived by 45.7 percent last year as compared to 2019, severely hit by the Covid-related restrictions and the drop in the number of international tourists. Sales of sunglasses accounted for 7.6 percent of the Spanish optical market in 2020 and their average retail price increased by 3 percent to €62.7.
Sales of contact lenses dropped by 16.8 percent year-on-year to €200.2 million, representing a 13.2 percent share of the optical market, while their average price remained stable. However, the federation noted that sales of progressive contact lenses increased last year in volume, reaching 9.7 percent of the segment's sales.
Looking at the structure of the market by type of optical retail, FEDAO found out that independent opticians suffered less than the other players in the market, a similarity with the findings of the ZVA on the German market.
According to Salvina, this is a direct and temporary effect of the Covid-related restrictions imposed on consumers' mobility and on the operation of optical stores located in malls or large commercial areas.
However, as reflected in the above table, independent opticians account for only 11.2 percent of the Spanish market value, based on FEDAO's segmentation, which regroups optical stores that are a member of a voluntary group or of a buying group like Multiopticas, Cecop or Cione in a different category. This category has the biggest number of stores in the country, close to 5,500 locations, and also the largest market share with 47.6 percent of sales, resulting in an annual average revenue of €135,000 per store. Directly owned stores and franchised stores from retail chains, such as General Optica, Alain Afflelou or Cottet, take a lower share of the market, with 41.2 percent of sales. However, with €183,000 in annual revenue on average, these shops are significantly higher than the other retail players,
During its online presentation, FEDAO also provided a series of comparative figures with other countries in Europe, based on its own data complemented by that of EUROM, the European umbrella federation for eight national industry associations. As shown in the table below, Spain has a relatively high number of optical stores but remains largely behind its neighbors both in terms of average shop revenues and optical expenses per inhabitant.
Based on preliminary data for the first quarter of the current year, Alsina told us that the federation was expecting the market to recover roughly half of last year's drop in 2021, as the current sales' trend would put it at around 8-9 percent below its 2019 value. The market recovery will be driven by the lenses' product category, he added.