Brexit has complicated life for merchants in the European Union exporting to the U.K., which highlights new paperwork requirements, higher administrative costs, delivery delays and uncertainty about what the rules of the game are now that the U.K. is no longer a member of the single market since Jan. 1. And there is concern that the situation may get worse.
In the initial phase, most goods being imported into the U.K. will be subject only to basic customs procedures while companies will have up to six months to complete customs declarations and pay applicable tariffs. But, checks on goods imported into the EU from the U.K. are already underway. Nevertheless, the real impact of Brexit is expected to be visible after July 1, 2021, when full border controls take effect.
Given the last-minute trade agreement, it is not surprising that many companies were clearly not prepared for the change, even prompting some shipment companies to temporary suspend services between the U.K. and the EU because of inadequate paperwork provided by clients.
The German logistics group DB Schenker's halted shipments to the U.K. from the EU from Jan. 13 to Jan. 21 on the grounds that most orders it received did not respect the new post-Brexit customs rules. At the time, DB Schenker had indicated that only 10 percent of the orders had complete and correct paperwork.
Meanwhile, the parcel carrier DPD suspended its road service from the U.K. to the EU from the first week of January to Jan. 16. It noted that a fifth of cross-channel parcels had incomplete or incorrect paperwork and that there had been problems due to an upgrade to the government's Computerised Transit System (NCTS) which meant it could not validate all packages.
The delivery service company FedEx spent four years refining its Brexit plans, offering tutorials to help clients "adapt to the new reality".
"So far, our preparations are proving effective. Currently, only 0.5 percent of parcels due to leave the U.K. to the EU via FedEx's road network had missing customs paperwork," the company said in a statement. It added that shipping fees had increased to "reflect investments and the incremental cost of customs clearance".
Teething problems or deeper woes?
The British Prime Minister Boris Johnson has dismissed the issues as "teething problems". But changes to value-added tax (VAT), new customs duties, higher freight charges and border checks have all contributed to a rise in delivery times and export disruption at a time when the Covid-19 pandemic has battered the global economy.
British tax officials estimate post-Brexit arrangements will add £7 billion (€7.9bn-$9.4bn) of bureaucracy to the cost of doing business with the EU.
Rather than dealing with customs and shipping documentation at the very confused start of the new trading relationship, some companies brought goods to the U.K. before Jan. 1. Others claim that they are weathering the storm, having prepared for a worse situation, the U.K. leaving the single market without a trade deal.
"As a business we planned well for Brexit, working on a 'no deal' scenario. Since transition on 1 January we have experienced a few challenges but through our preparation, ongoing internal focus, and working with key suppliers, we are pleased to say that nothing has impacted our stores or our customers," according to Jo Delbridge, director of public relations for the U.K., Ireland and Spain at Specsavers.
The German eyewear group Mister Spex noted that "exports are going quite smoothly, but re-importing returns is currently still a big problem, as HM Revenue and Customs' IT systems are not prepared to handle them. Trucks arrive in the U.K. fully loaded and have to return empty as they cannot load goods for export. Unfortunately, there is still no end in sight to this situation." (see full interview).
But some British businesses are thinking about setting up separate operations in the EU at a cost of local jobs, investing in bonded warehouses to avoid paying "double duty" on re-exporting goods to the 27-nation bloc or halting EU trade altogether. For larger firms this is a viable prospect, but smaller players on tight margins face more difficult decisions.
Thanks to the purchase of the German eyewear company Eschenbach at the end of 2020, Inspecs now has access to a large distribution center in Nuremberg. "This enables the group to mitigate the border issues and to handle the new complexities as this center will, in time, handle more and more of our European logistical requirements," explained Robin Totterman, the CEO of the British eyewear firm (see full interview).
While the EU-U.K. trade deal provides for zero-tariffs for trade of their respective products, customs documentation is required and U.K. customs charges may apply when products or their components are sourced from outside the EU. For many EU firms it is still unclear whether their goods will be subject to duties.
The problems with the NCTS and lack of awareness over regulatory requirements by consumers have heightened concerns that some firms will stop exports to the U.K. The British media reported that e-commerce customers have also complained about the extra charges along with higher delivery fees to cover the extra paperwork with an increasing number returning rather than paying up.
Raising e-commerce costs
As the U.K. is no longer part of the EU's customs union and single market, VAT is now collected by each country and paid upfront by the buyer. Online marketplaces such as Amazon collect the retailer's behalf and European goods can be sent as before.
But, if the EU seller opts not to pay the VAT, consumers who order items directly are hit with the bill. Matters become more complicated if the item is worth more than £135/€150 when it becomes liable for import duty. To compound matters, postage costs are added on to calculate duties. VAT is then based on the total which can be well over 20 percent of the original purchase price - and that is before the courier or postal service levies an extra handling fee.
All this must be paid before consumers can collect their goods and many are now refusing to pay, leaving merchants with the dilemma of re-importing the stock and facing the same charges themselves, or writing it off.
MasterCard warned that it will increase by at least 400 percent fees charged to EU merchants when British cardholders buy their goods online; a move it said is being made due to Brexit and is another factor that could lead to higher prices for consumers should firms decide to pass on the higher cost of e-commerce transactions.
The EU in 2015 capped fees for the use of payment cards issued in the European Economic Area (EEA) to 0.3 percent for credit cards and 0.2 percent for debit cards. MasterCard has told retailers the rates will increase to 1.5 percent and 1.15 percent, respectively, as of Oct. 15, in line with the ceiling the EU set on the use of non-EEA cards in 2019.
Rules of origin eased until 2022 for U.K. companies
In order to mitigate the impact of some of the changes on businesses, British companies exporting goods to the EU will not have to prove goods are eligible for zero-tariff access under the complex "rules of origin" until 2022.
To qualify, firms must demonstrate goods "originate" in the EU or the U.K., with approximately 50 percent British content for most products. So goods imported tariff-free to the U.K. under the "Global System of Preferences" would be liable to duties if re-exported without further processing to the EU.
Goods that fail the rules of origin threshold could be taxed twice if brought into the U.K. and then moved on to the EU.
William Bain, trade adviser for the British Retail Consortium, said 50 of his group's members faced potential tariffs for re-exporting. "We appreciate the rules of origin in the (trade agreement) were designed to be facilitative on trade in goods, but we need a solution which genuinely reflects the needs of U.K.-EU supply and distribution chains for goods," he commented.
A delegation of British business lobby groups met with Cabinet Office Minister Michael Gove in late January to express concerns over "sizeable obstacles to moving goods through the Dover-Calais route and the shortage of informed advice from both government and specialist advisors". They also warned problems could get worse as volumes increased once stockpiled supplies were exhausted and when grace periods expired.
Photo: © Habib Ayoade on Unsplash
Interview with Stefanie Budesheim-Wels, COO at Mister Spex
What impact have you seen so far from Brexit when it comes to selling your products in the U.K.? Has it been a disruptive experience or gone relatively smoothly? How important is the British market for you?
The U.K. is an important market for us. Brexit does make procedures more complicated, but we were well prepared and are able to serve our customers with satisfying delivery times. However, we of course closely monitor the logistics customs situation to react quickly if necessary.
What are the main issues associated with the fact the U.K. is no longer an EU market? Is paperwork and bureaucracy a problem? Are there specific issues for eyewear?
Exports are going quite smoothly, but re-importing returns is currently still a big problem, as HM Revenue and Customs' IT systems are not prepared to handle them. Trucks arrive in the U.K. fully loaded and have to return empty as they cannot load goods for export. Unfortunately, there is still no end in sight to this situation.
Can you explain a little bit how the VAT regime works for selling eyewear in the U.K.? Has the cost of eyewear you sell gone up in the U.K., due to VAT, higher costs for documentation, certification? If so, are these higher costs being passed on to the customer or shared between the company and customers?
There are significantly higher costs due to costs relating to the import (documentation etc.). The VAT is similar, but custom duties are added on top.
Do you expect some European eyewear companies could abandon the British market given the changed scenario? Or is just a matter of getting up to speed with the new market requirements?
We cannot speak for others. So far, we haven't seen a reaction other than slightly increased delivery times.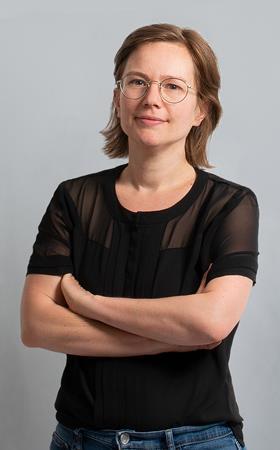 Inspecs sees situation improving in a couple of month
Robin Totterman, the CEO and founder of the British eyewear firm Inspecs, said "confusion and a lack of transparency" about the true impact of Brexit have resulted in short-short-term costs and delays for Far East imports, notably China.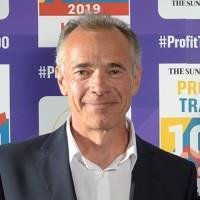 He pointed out that Inspecs' purchase of the German eyewear company Eschenbach last December provided access to a large distribution center in Nuremberg.
"This enables the group to mitigate the border issues and to handle the new complexities as this center will, in time, handle more and more of our European logistical requirements," he explained
"Like other businesses, we are waiting for these teething problems to settle down at the border crossings and in relation to courier surcharges. We expect the situation will improve in the next month or two, once the true extent of Brexit becomes more apparent," he told Eyewear Intelligence.
Although the trade deal allows for the free movement of goods between the U.K. and the EU, "only goods originating from within these areas are able to benefit from the new liberalized market access arrangements" as opposed to products originating from outside these zones, he stressed.
"A number of goods are imported from the Far East, most notably China, leading to some short-term added costs and delays as a result of the new rules of origin.
"The net effect is that some couriers are charging a surcharge of €10 for simple small deliveries, a threefold increase, to handle the new documentation rules," he added
Inspecs has factories in China and Vietnam. Managed by the company's Killine unit, the Vietnamese facility is being expanded from 4,300 square meters to 8,800 square meters to increase capacity to about 7 million frames in the future from 3.2 million frames in 2019.