We are looking for a Marketing Coordinator located in Kista (Stockholm), Sweden.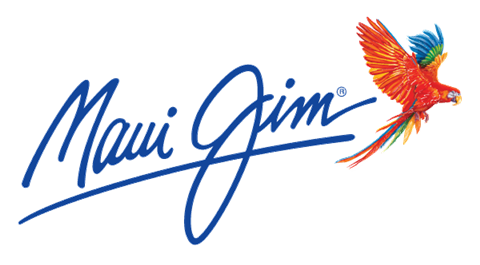 At Maui Jim, you can expect, a unique culture, a well-known brand, and the opportunity to grow with a company that has a great reputation. We offer an inclusive, collaborative and "high touch" work environment that values the members of our 'Ohana. We work hard to develop our leaders who in turn develop their team members to reach their full potential, and we are committed to building a team that focuses on solid customer service.
If you would like to be part of an amazing adventure that is Maui Jim, check our current job openings and browse the site to learn more about our culture, benefits , and our Maui Jim 'Ohana! Aloha~
We are looking for a Marketing Coordinator located in Kista (Stockholm), Sweden.
The overall objective of the department in which this position is held is to: Effectively manage the combination of activities involved in the process of moving Maui Jim products from manufacturing to final consumer purchase. That is, spreading the good word about Maui Jim sunglasses.
The major function of the position is:
Provide administrative and clerical support to the International department and the local Sales Director and Sales team, including coordinating and managing sales support materials, departmental mail, and assisting in a variety of other marketing functions.
In order of importance, the principal responsibilities of the position are:
Essential Duties:
Communicate internally and externally
Interface communication with internal areas, social media and business partners
Keep sales staff informed of all marketing related issues and ensure overall compliance with Maui Jim marketing guidelines and best practices.
Be responsible contact for our customers and/or business partners
Work with customers and business partners to plan, execute and monitor all PR activities.
Account & Field Marketing Support - Coordinate and oversee:
Communication and inventory control of POS materials like Promotions, Incentive schemes, Dealer programs, Storefront and other POS campaigns, Co-op marketing and Customer segmentation, matching spend to customer size/potential/location.
DTP
Creation – Design of basic collateral within corporate identity and current guidelines
Adaptation of exiting materials to local markets
Translations (from US English to Queens English) – Correct/approve translations submitted by agencies
perform in-house translation for more smaller projects
Events, Meetings & Shows
Coordinate and participate in/attend external events and meetings
Support management with domestic coordination and logistics for events, trainings and internal meetings
Digital Marketing - assist in planning, developing and maintaining content for:
Consumer Web and eCommerce, Business-to-business website, Online training platform, Marketing asset websites, Marketing app for account managers, Social media (including interaction with consumers on Facebook, etc.), Creation and control of email blasts and Electronic commerce
Marketing Expenses
Assist in planning, budgeting and controlling marketing expenditures and be solely responsible for organizing and managing expenditures and budgets for specific items.
Required Qualifications:
Bachelor's degree in marketing, communications or related field.
Minimum 2 years of marketing experience, preferably in luxury/premium consumer goods or similar category.
Advanced knowledge of Microsoft PowerPoint and Excel.
Strong knowledge of pitch(deck) preparation.
Excellent communication skills, both verbal and written, Advanced to professional level of English.
Organized and structured work habits.
Ability to be diplomatic with clients - Flexible, organized, very detail oriented.
Ability to maintain and develop strong working relationships.
Enjoys working in a fast-paced environment.
Creativity
As a plus:
Good knowledge of DTP software (ideally Adobe InDesign), Adobe Photoshop and basic web design/building
Experience with social media in a business/commercial setting.
Work Shift:
Education:
Bachelors: Marketing (Required)
Required Skills:
Ability to diplomatically stand-up to customers, Ability to work independently. Self-motivated., Able to maintain and develop strong working relationships, Advanced to professional level of English, preferable English as first language, Aloha Spirit, Confidence in communicating with internal and external clients, Creative, Enjoys a fast-paced environment, Excellent communication skills, verbal as well as written, Flexible, organized, very detail oriented, Strong follow-up skills
Special Physical Requirements:
Ability to utilize PC.
Ability to type data into a PC for long periods of time.
Ability to communicate in a variety of business settings.
Special Language Requirement (If Applicable):
English (Required)
Spanish
Join Our 'Ohana….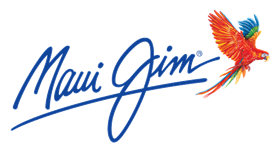 At Maui Jim we are passionate about making the best sunglasses in the world and providing customer service like you've never seen. We work diligently to attract and retain the brightest individuals in our industry and to foster an environment of encouraged professional development, creative thinking, and growth. The Aloha Spirit is the backbone of our culture, which embraces respect, trust, integrity, and creativity.
Websites
We are not responsible for the content of external sites