Training Partner Europe, preferable based in Germany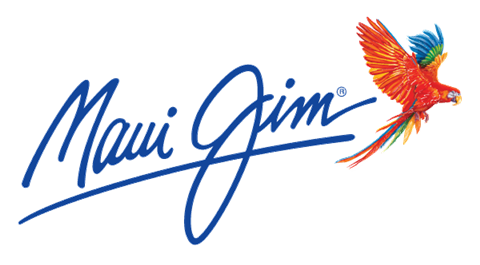 At Maui Jim, you can expect, a unique culture, a well-known brand, and the opportunity to grow with a company that has a great reputation. We offer an inclusive, collaborative and "high touch" work environment that values the members of our 'Ohana. We work hard to develop our leaders who in turn develop their team members to reach their full potential, and we are committed to building a team that focuses on solid customer service.
If you would like to be part of an amazing adventure that is Maui Jim, check our current job openings and browse the site to learn more about our culture, benefits , and our Maui Jim 'Ohana! Aloha~
The major function of this position is:
Design, develop, implement and deliver training programs for global Maui Jim Account Executives and Retail Partners while ensuring consistency in delivery and format.
**Optometrist or equivalent technical ophthalmic experience preferred (but not a must)
Essential Duties:
Research, design, develop and deliver complete learning solutions in support of business objectives using a blended learning approach to provide sustainable, engaging, interactive and impactful training opportunities.
Partner with and work extensively with subject matter experts to develop and maintain training content to enhance internal and external training as it relates to business processes, product knowledge, marketing strategy, service calls, company policies, etc.
Apply key instructional design methodologies to develop and maintain relevant and high-quality training programs for Maui Jim Account Executives and Retailer Partners globally.
Plan, organize, coordinate, and communicate the national/international training schedule to ensure consistent and professional marketing and communication of all programs.
Facilitate seminars, workshops, webinars and other training sessions to address business and organizational needs; solicit and provide feedback to ensure content continues to be relevant, audience appropriate and appealing to adult learning styles.
Lead day-to-day activities of multiple assigned training initiatives, communicate status updates and preemptively identify changes in scope of work. Manage project plans, vendor management, resources and budget allocation.
Facilitate and continuously update global Account Executive new hire training program in conjunction with global sales management including; knowledge of systems, product, service expectations, organizational workflow, job skills, and department policies and procedures.
Continuously review and revise existing training materials to evaluate the effectiveness of training and development programs. Recommend and implement changes as needed. Determine additional training strategies based on data and observation.
Facilitate & manage translations for training materials and content customization as need to ensure content is applicable to a global audience
Coordinate training creation and delivery through both our internal and external learning management systems (LMS) to create learning paths, upload content, and develop and deliver webinars.
Create courses for CE credit for industry publications, facilitation via webinar or live training events
Travel as requested throughout the world to facilitate in-person training events for our Retail Partners and to keep a pulse on what is happening in the field to help drive training initiatives
Act as the lead for Smartling including, but not limited to attending monthly Smartling meetings, training new users on the platform, and monitoring internal translation volumes
Represent the company when requested at professional meetings, industry functions, consumer, and trade events
Follow T&E administrative guidelines
Perform other work-related tasks as requested or required
Work Shift:
Education:
Bachelors
Required Skills:
6+ years of training and development experience, Ability to analyze and select the most appropriate strategy, methodologies, and technologies to maximize the learning experience and impact, Ability to effectively organize and manage multiple training initiatives simultaneously, Excellent verbal and written communication skills to technical and non-technical audiences of various levels in the organization, e.g., executive, management, individual contributors, Experience developing content and conducting training, Experience with learning management systems, instructional design and screen recorder & video editor software,, Knowledge of instructional design methodologies and creating effective instructional materials, Strong collaboration and client relationship skills
Special Requirements (If Applicable):
Ability to travel, as required, up to 50% - 70% (domestic/internationally)
Ability to communicate in a variety of business settings
Ability to entertain
Ability to utilize a PC / smartphone
Ability to carry 30 pounds
Ability to travel overnight
Special Language Requirement (If Applicable):
English (Required), French (Required), German (Required), Italian, Spanish
Join Our 'Ohana….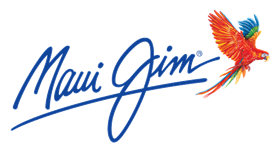 At Maui Jim we are passionate about making the best sunglasses in the world and providing customer service like you've never seen. We work diligently to attract and retain the brightest individuals in our industry and to foster an environment of encouraged professional development, creative thinking, and growth. The Aloha Spirit is the backbone of our culture, which embraces respect, trust, integrity, and creativity.