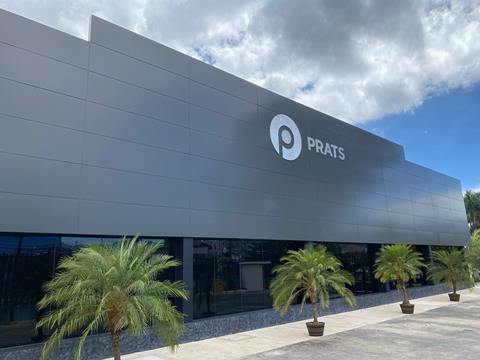 Grupo Prats, the Spanish-based lens manufacturer, is accelerating the internationalization of its business with the inauguration of a new production unit in Costa Rica, which was inaugurated a few weeks ago. It is the first production facility outside Europe for the group.
The company said that it invested more than $6 million in the new production unit that is located in San Jose, the country's capital. The plant has a surface of 3,000 square meters, with 2,400 dedicated to the production of ophthalmic lenses, including its brand of progressive lenses Vimax. The production on the new site is fully automated, with a quality control operated by artificial vision tools, and managed by the group's proprietary software.
According to the company, the factory will allow the creation of about 30 direct and 50 indirect jobs. The San Jose location will also host a national and international training center, called Campus Prats, that the group wants to establish as a reference knowledge center for all Latin America.
Almudena Cuervo, international sales manager of Grupo Prats said that the company chose Costa Rica for its new laboratory because of the country's political stability and modernity. The new facility is also ideally located to supply the Central American and Caribbean markets.
Founded in 1969 and managed by CEO Francisco Prats, Grupo Prats is a family-owned company with lens production units in Barcelona, Madrid, Lisbon and, now, San Jose. An historical player in its domestic market, the group started its internationalization process about eight years ago, first in other European countries like France, Poland or the Czech Republic, and then in Central and Southern America in countries such as Mexico, Guatemala, Panama or Colombia where it has established a subsidiary. The company is currently operating in 20 international markets, mostly through distributor partnerships.
Photo: Grupo Prats