The latest news, analysis and data on topics including Financial Results, Corporate, M&A, Omnichannel, Retail & Distribution, E-Commerce & DTC, Market Statistics, Policy & Legal, Trade & Sourcing, Marketing, Products, Trade fairs & Events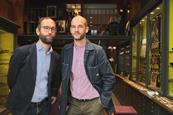 It's not necessarily an easy task to summarize a century of history and the essence of a company in just a few words, but when we asked Matthieu Lafont, CEO of Lafont, the answer was short and quick to come. "We are since 2023 an independent family business and eyewear ...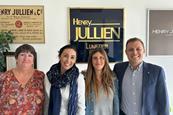 iVisionTech, the Italian-based OEM eyewear supplier, has announced that it was acquiring French eyewear company Henry Jullien, after a competitive sale process managed by a French Commercial Court. The process followed the entry into liquidation proceedings of the L'Amy Luxe group, of which Henry Jullien was part since 2017.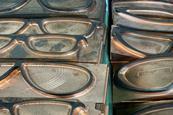 Fast-growing Italian eyewear OEM group VeneVision is adding another production process to its know-how portfolio with the acquisition of CIDI, a Treviso-based company specializing in the production of injected-polymer frames.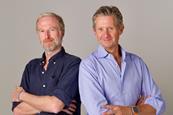 MODO GROUP, the Italo-American eyewear company behind the MODO and ECO brands, has announced that it was acquiring the Italia Independent brand from the eponymous company. According to a release by Italia Indepedent, the transaction was agreed for a total of €1 million. As reported a few months ago, the ...
French tech company Fittingbox is launching its new pupillary distance (PD) measurement online tool. The software, whose measurements are based on the company's card protocol in which a credit card is used as reference for calculations, is mobile-first, does not require the installation of a smartphone application and can be ...
Fittingbox, one of the leading players in eyewear virtual-try-on (VTO) software, processed approximately 120 million VTO operations with over 140,000 frames last year, up by 26 percent year-on-year. On a comparable basis, they were up by 21 percent. For the first six months of this year, Fittingbox told us it ...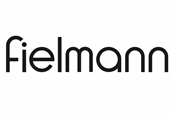 Reporting its preliminary results for the first half of 2023 earlier today, Fielmann Group announced that it would enhance its German e-commerce website next month with a new vision check tool based on a proprietary measurement technology.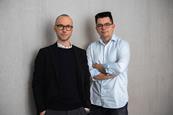 2022 was a mixed year for Mister Spex. While the German-based retailer's sales kept growing relatively fast – by 8 percent overall and by 11 percent in Germany – profit ratios remained in the red.