The latest news and analysis about legal developments, policy makers and associations.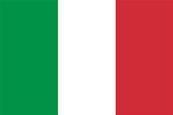 The Italian government is expected to examine a proposal put forward by the non-profit organization Commissione Difesa Vista (CDV) to distribute by the end of the year to Italian taxpayers a €50 voucher to buy eyeglasses or contact lenses.
The Association of British Dispensing Opticians (ABDO) has a new working group to discuss the exit phase from the Covid-19 lockdown and there after. The group will provide members with guidance and recommendations on protocol during the exit phase and when practices open again to provide routine eyecare.
The Italian eyewear industry, especially smaller companies, may have lost about 50 percent of its revenues as the Covid-19 pandemic has been spreading worldwide, leading to about half of humanity being placed in quarantine, pointed out Giovanni Vitaloni, president of the Italian manufacturers' association Anfao, in an exclusive interview with ...
The Vision Council announced details from a new five-year plan, including a new consumer marketing strategy. Both are set to commence this year and following the council's annual Executive Summit, held on Jan. 29-31 in Manalapan, Florida. The council also inducted its board of directors for the new year.