The latest news and analysis about relevant trade fairs and conferences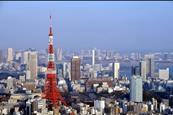 Encouraged by the local industry's support, a return to a normal level of retail activity and the fact that trade shows in other sectors have recently taken place in Japan, the organizers of the Tokyo IOFT eyewear show have confirmed that this year's edition would take place as scheduled from ...
The organizers of Silmo Paris have announced the cancellation of the 2020 edition, scheduled for Oct. 2-5, following in the footsteps of Vision Expo West most recently and of all other major trade shows this year since February. The decision was jointly taken by the Silmo executive board and its ...