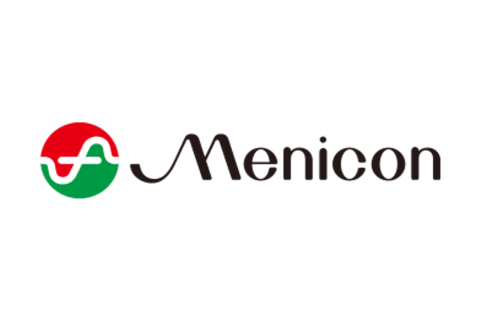 Celebrating its 70th anniversary this year, the contact lens specialist Menicon presented last month its midterm business plan and targets during the presentation of its annual financial results. The Japanese group, which said it fell short of realizing its 100 billion yen revenue target for 2020/21 because of the Covid-19 crisis, is now expecting to approach or pass that symbolic mark this year.
Beyond the current fiscal year, the company announced that it was targeting total revenues of ¥140 billion by 2025, or roughly 60 percent higher than the current level and a 3 percentage-point hike in its operating profit ratio to 12 percent. The company's main vision care business is expected to drive most of the growth in the next five years but Menicon is also planning on much larger contributions from its other health care and life care businesses.
In the vision care segment, the company intends to accelerate its internationalization. The share of export in the segment's revenues, which has increased steadily from 12 percent in 2016 to 18 percent in 2020, is now expected to almost double and reach 35 percent in 2025, through higher sales of lens care products, orthokeratology lenses and daily disposable lenses.
More generally, the share of daily disposable lenses in the total contact lenses' sales is seen growing from a current 25 percent to 33 percent by 2025. Menicon also foresees an increase in the number of its MELS Plan members from 1.3 million today to 1.5 million in 2025, through the expansion of its product's portfolio with more toric, multifocal and color lenses and through the reinforcement of its sales' network. The company is celebrating this year the 20th anniversary of its membership program that it is exclusively running in Japan.
Finally, the other segments' category, which includes a wide range of activities such as medical equipment, nutritional supplements, pet products or food exports through a recently acquired Chinese subsidiary, is expected to raise its annual revenues from less than ¥2 billion in 2020/21 to ¥10 billion in 2025.
For the full 2020/21 financial year, Menicon reported a 2.0 percent year-on-year increase in revenues to ¥86.2 billion. Sales of contact lenses and lens care products increased by 1.6 percent year-on-year to ¥40.2 billion, driven by orthokeratology lenses and lens care products, while MELS Plan revenues grew by 2.4 percent to ¥43.9 billion. The group's annual operating profit margin gained 1.1 percentage points from the previous year, reaching 9.4 percent.
By region, total annual sales in Japan, including the MELS Plan, went down by 2.2 percent as compared to the previous year following an 8.9 percent drop in contact lenses and lens care product sales. The domestic market accounted for 82.4 percent of the group's revenues last year. Sales in the rest of Asia jumped by 57.5 percent to ¥5.8 billion, driven by the orthokeratology segment.
Sales in Europe went up by 27.7 percent as compared to 2019/20, reaching ¥8.2 billion thanks partly to the full integration of Soleko, the Italian supplier of color lenses acquired in 2019. Menicon opened last year a new European logistics center in Offenbach, Germany, boosting its stocking capacity by 50 percent and the company said it was currently building an additional hall to respond to the growing demand in daily contact lenses.
The commercial offices for the DACH region have just been transferred from Francfort to the new site in Offenbach and Bastian Riebold, former regional sales director, has been appointed as DACH general manager, taking over responsibilities from Anton Scherer who left the company at the end of March but will keep collaborating as an external consultant.