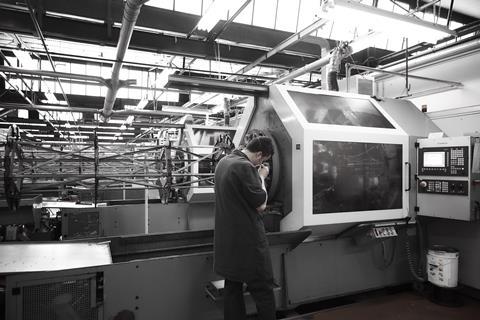 Visottica Comotec, the Italian supplier of eyewear components, announced on April 10 the takeover of Eurodecori, another Italian company that specializes in the supply of small metallic parts and accessories for the eyewear industry as well, but is also active in the fashion, leather goods and giftware sectors. According to the terms of the agreement, Visottica Comotec is taking a 50 percent share of Eurodecori with an option to acquire it in full within 5 years.
Also based in the Belluno region, Eurodecori is a specialist in the production and processing of products made of zamak, a zinc alloy which is said to be valuable and versatile. One of the main applications of these products in the eyewear industry are the decorative elements such as brand logos generally found on the frames' temples. Eurodecori, which was founded in 1990, operates three production facilities in the region, operating injection molding, painting and polishing processes, and employs about 65 people. The company reported revenues of €9 million in 2019, 70 percent of which is realized in the eyewear sector.
According to Rinaldo Montalban, CEO of Visottica Comotec, Eurodecori revenues dropped last year because of the impact of the Covid-19 crisis but the company is on track to return to its pre-pandemic sales' level in 2021 already. Corrado Minute, CEO of Eurodecori, remains in place as part of the partners' agreement and Gregorio Montalban, son of Rinaldo and formerly general manager of the Visottica Comotec's Chinese factory, has been appointed general manager.
For Visottica Comotec, the addition of Eurodecori's products to its portfolio will help the group consolidate its position in the eyewear sector by offering a more complete range with both decorative and technical products to frames' manufacturers. It is also an opportunity for further diversification in other sectors than eyewear like industry, fashion, costume jewelry or giftware.
This investment follows a few years apart two strategic acquisitions made by Visottica Comotec in 2017 when it took over two other Italian companies: Ookii, a specialist in micromechanics, and Matrix, a producer of components made with mechanical injection molding (MIM) and micro-fusion components. Like Eurodecori, Matrix has a diversified business profile with products and solutions not exclusively for the eyewear industry but also for applications in the clothing, sportswear, fashion, medical and industrial sectors. In the eyewear sector, the company also supplies decorative elements for frames, but addresses a higher market segment than Eurodecori as it is using stainless steel.
Visottica Comotec boasts a total of 1,200 employees with two production sites, one in Italy and one in China, producing more than one billion pieces per year, and a trading company in Hong Kong. The family-owned company reported annual revenues of €72 million in 2019, the last pre-pandemic year, up from €52 million in 2016, thanks in part to the acquired businesses. The supply of components for the eyewear industry account for roughly 80 percent of revenues. Sales dropped by more than 10 percent last year because of the overall market squeeze but the company did not interrupt production on its sites during the crisis. Total group revenues are expected to return to 2019 levels this year.