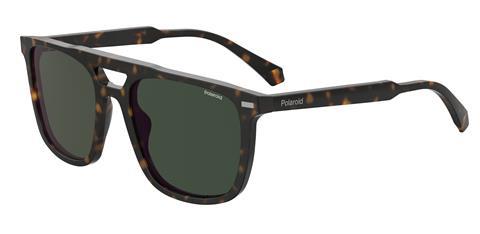 Safilo has announced that it would start using Eastman's sustainable materials for its eyewear collections starting from 2022. The Italian maker selected the Eastman Tritan Renew, a copolyester made of 50 percent recycled content, for use in both sunglasses and eyeglasses of its proprietary brand Polaroid Eyewear, before rolling it out to other brands in its portfolio. Safilo is the first eyewear manufacturer that will incorporate the new Tritan Renew material in its products. The spring summer Polaroid collection will also be based on sustainable materials such as eco-polyamide, a bio based plastic with more than 40% derived from renewable resources, and eco-acetate processed with natural plasticizers.
The Italian group will also start integrating the American company's Acetate Renew, a combination of bio-based and recycled content, in the production of acetate eyeglasses and sunglasses across its many brands. Other major eyewear makers such as Marchon and Thelios have recently announced that they would also make use of Eastman's sustainable acetates. Both Eastman materials derive from the group's circular recycling technologies for carbon and polyester, and their sustainability has been certified by the International Sustainability & Carbon Certification organization.
This announcement by Safilo follows the signature last year of a partnership with Aquafil for the supply of Econyl, a regenerated nylon, that the company is sourcing for its Tommy Jeans collections. Still in 2020, Safilo also developed a pair of sunglasses from plastic collected in the Pacific Ocean for The Ocean Cleanup, the Dutch non-profit organization.
Photo : Eastman / Safilo