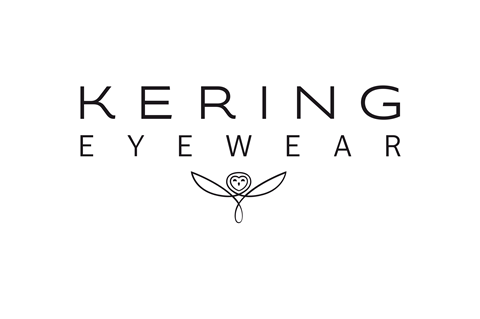 Kering Eyewear revenues strongly rebounded in the first quarter of the current financial year, after having declined by 8.6 percent in the second half of 2020. Total revenues in the Corporate & Other segment of the French luxury group, which accounts for 96 percent of Kering Eyewear sales, jumped by 18.6 percent year-on-year to €163 million in reported terms, representing a 22.9 percent increase in comparable terms.
As a group, Kering reported total revenues of €3,890 million for the first quarter of 2021, an increase of 21.4 percent in reported terms and of 25.8 percent on a comparable basis from the same quarter in 2020. Gucci, Yves Saint-Laurent and Bottega Venetta, the three major brands in the group's portfolio, all saw their quarterly sales progress by about 25 percent year-on-year in comparable terms, while the Other Houses' category revenues grew by 33.1 percent on the same basis.
The strong increase in quarterly group revenues was largely fueled by the Asia-Pacific and North America regions, which respectively grew by 83 percent and 46 percent year-on-year. Total online sales more than doubled in the same period, reaching a share of 14 percent of overall group revenues. Comparable global sales at directly operated retail locations in Q1 2021 were 31.8 percent higher than in Q1 2020 and 6.3 percent higher than in Q1 2019, while wholesale revenues rose by 8.9 percent year-on-year.
The French group also released its annual activity report for 2020 last week. In its highlights of events related to Kering Eyewear, the company stressed the announcement of the license agreements for the development of the Chloé and Dunhill eyewear collections, two brands of the Richemont Group. The company's eyewear portfolio now consists of fifteen brands. Another focus last year was the acceleration in the rollout of the company's digital strategy, through the launch of collections on dedicated interactive online platforms.
2020 was also the first complete year of operation for the new Kering Eyewear logistics center in Vescovana. The company said that more than 6 million items were distributed last year from the 15,000 square meter warehouse, representing a daily average of 24,000 frames dispatched. The logistics hub had previously received a LEED Silver ranking for its sustainability.
The group's eyewear subsidiary also took a series of caritative actions in connection with the Covid-19 pandemic, which was particularly severe in the north of Italy last year. These initiatives included financial support to the Veneto region and the funding for the purchase of ventilators and other necessary equipment through Assindustria Venetocentro, a regional trade association.