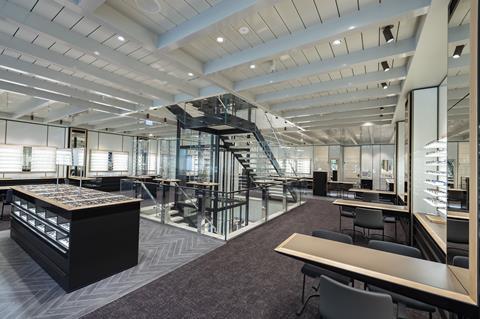 During Fielmann's annual press conference, Marc Fielmann, CEO of the company, announced that the German-based retail group was about to enter the Czech Republic, a new step forward in its internationalization strategy. The first shop will be opened in Prague next month and the group is planning to open at least five other retail locations in the Czech capital in the course of the year. By 2025, Fielmann is planning to operate a total of 20 retail locations in the country with expected annual sales of 80,000 eyeglasses, or €15 million.
The company said that the rental agreements for the shops, which will trade under the Fielmann banner, have already been signed and the personnel trained. The team will consist of a mix of local experts and seasoned Fielmann managers. The group sees important synergies with its retail business in Poland and will replicate or adapt some elements of its Polish business in the Czech market such as the stores' lay-out, the selection of frames and the customer marketing.
Fielmann estimates the Czech market for eyeglasses at roughly 1.5 million pairs per year for a market value of approximatively €500 million. The company said that the competitive landscape in the Czech retail market presented an interesting opportunity for its retail brand as only one international optical retail chain is currently operating in an otherwise fragmented market. We understand that Fielmann is referring here to GrandVision's 59 stores under the Grand Optical banner, without naming it. One consequence of this market structure is that, in spite of a lower purchasing power lower, Czech consumers pay on average a higher price than Germans for their prescription eyewear, the company said.
On the same occasion, Fielmann confirmed that it was keeping a close eye on France, the second largest optical market in Europe, and has been preparing a move in the country for some time already, mentioning the presence of hundreds of French-speaking staff in the group. The company said that, as a family-owned business with hundreds of million euros in liquidities and extended credit facilities, it was ideally positioned and ready to act fast if necessary.
However, Fielmann also stressed that it was only looking at external growth opportunities with financially sound partners that share the group's values, notably in terms of customer service and quality/price ratio.