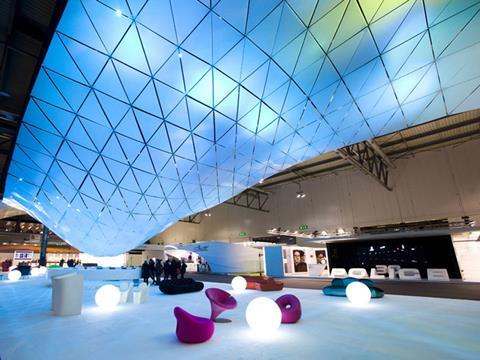 In a live online conference followed by exhibitors, visitors, journalists and other stakeholders earlier today, Giovanni Vitaloni, president of the Italian industry association Anfao, announced that the 2021 edition of Mido, the international eyewear trade show scheduled for next June 5 to 7, would take place online instead of at its usual fairgrounds in Milan.
The decision was motivated by the lingering sanitary crisis with, among other factors, a rebound in Covid-19 cases in Italy, the surge of new variants, the ongoing limitations in international travel and the current ban of trade shows in the country.
After the cancellation of the 2020 edition, the organizers had launched Mido4u.com, a digital platform to allow its exhibitors to showcase their collections that went live in early March. Around 350 companies had taken part in the online exhibition, which had attracted slightly more than 10,000 visitors in the two months following its launch.
Details of the 2021 online edition of Mido have not been revealed yet, but we understand that the new initiative will come as a complement to Mido4u. Vitaloni indicated that it would not be a commercial event but rather an innovative and interactive format to exchange ideas on the current status and future of the eyewear industry, including a live 2 to 3-hour TV show featuring industry leaders.
The president of Anfao and Mido also announced the dates of the 2022 edition of the show, scheduled to take place from Feb. 12 to 14 in Milan.
Since the Covid-19 outbreak in early 2020, almost all major trade shows in our industry have been canceled or have switched to a digital format, to the exception of the Tokyo IOFT show that gathered 6,000 people in October last year thanks to the relatively low impact of the pandemic in Japan. As previously reported, the organizers of the Vision Expo East trade show also had to change their plans last month, relocating the exhibition to Orlando in Florida, instead of New York, and changing its dates from end of May to early June.