"Compliance" and "Risk." Two words likely to send shivers down the spine of even the most cool-headed business leader. When it comes to circularity, what should be a positive – more legislative moves to protect the environment and ensure sustainability – can feel problematic, simply due to the sheer volume of overlapping regulations and standards. However, Irish-headquartered company Compliance and Risks is on a mission to help ensure global companies have the tools and information to build consumers safe, sustainable products. For more than two decades they have honed the expertise, digital tools, and content that global companies need to monitor, assess, and prove a products' compliance in today's ever-evolving regulatory landscape.
At the heart of Compliance and Risks is C2P – Compliance to Product: An enterprise-grade SaaS technology platform which provides brands access to an extensive compliance knowledge management system and over 80,000 global product regulations & standards. The goal is simple: Help companies to achieve, maintain and expand market access opportunities. As such, the AI powered platform has four main elements: Regulations, standards, requirements and evidence management.
With all this talk of AI and algorithms, it would be easy to think that Compliance & Risks is just another start-up, when in fact, founded in 2002, it has over 20 years of experience. But that doesn't mean it shies away from employing the latest technologies. Rather, it is precisely this combination of long-standing experience in the compliance, regulation, standards, and evidence fields, and the utilization of the latest digital innovations that enables Compliance & Risks to know what customers need, and they know how to provide it.
For example, when it comes to helping the world's leading brands manage their sustainable compliance requirements effectively, it is not simply a case of making content available. In fact, it's the opposite.
From its 195 actively monitored countries, C2P currently lists 1,004 source items related to circularity alone. With so many regulations at play, the emphasis has got to be on providing relevant content. This means creating an intuitive platform which can filter country, topic, and industry relevance before this information reaches customers. C2P's AI powered algorithm can even predict the likelihood of proposed regulations being enacted with up to 96 percent accuracy.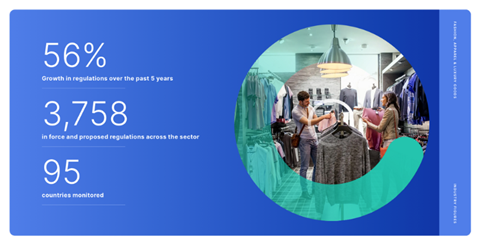 To use another buzz word, it's about keeping compliance dynamic.
A traditional-style manual, printed and distributed to sit on a shelf and be occasionally consulted, becomes quickly outdated and static. Tracking all regulatory updates and the latest requirements in spreadsheets is resource intensive and prone to human error. The C2P platform, however, is not only easy to maintain and update, it also has the option to "watch" a document – such as a test protocol or engineering specification – and add live links to regulations and standards. It provides daily alerts on what's most relevant to each specific market.
Regulations, standards, requirements and evidence are all live linked to alert customers of any potential risks. Giving a single, golden source of truth allows brands to collect regulations for a specific project, and share them with chosen team members at all levels of a product's development, manufacture and retail cycle; boosting productivity and ensuring corporate memory.
Is it possible then, that firms can actually transform compliance requirements into something that works to their strategic advantage, especially in terms of circularity? We speak to Compliance and Risks SVP of growth, Danny Cassidy.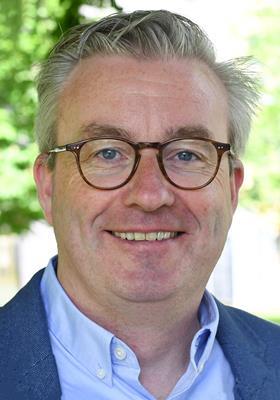 Why use an SaaS platform?
It's a question of the growth of regulations. I used to say year-on-year growth, but now it's month-on-month. And there's also growth in the number of areas regulated.
Everything is growing exponentially. Single use plastics, chemical restrictions and maybe wireless restrictions are key growth areas. It's not unusual for major brands around the world to use spreadsheets, introducing a strong possibility for human errors and the market access impact this can have downstream.
Many companies are still trying to operate without a digital solution, and they are struggling, and in some cases, failing. Fines are increasing, revenue is being lost, and there is brand reputational damage from a failure to comply. What I'm hearing from SVPs is: "We don't know what we actually need to do. There's a lot of noise out there. Could you tell us what we have to do legally?" We solve that problem.
Is it possible that compliance and risk mitigation can actually be seen as a positive?
Absolutely. It allows brands to be future-focused, instead of reacting to the here and now. Focusing on the right areas while minimizing the risk to revenue. There are so many draft regulations to monitor. At Compliance and Risks we're able to share with brands and advise, for example, whether a draft has an 80% probability of coming into force or only a 20 percent. We can say, you probably don't need to pay attention to the drafts with a 20% likelihood yet, but the ones at 80% you need to be actioning now, because in 12 months time, they're going to be in force. It allows companies to become proactive because they know what's coming.
And in terms of sustainability, this in itself is going to save resources. There will be less waste in product development and scrapped prototypes. And let's not forget, time is a resource too.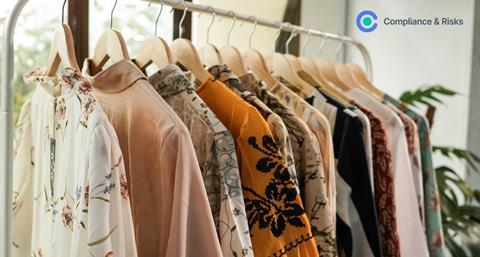 Can you tell me any of the other brands you work with?
We are proud to work with some amazing global brands including Garmin, PVH, Burberry, Tory Burch, YOOX NET-A-PORTER Group Shaw, Richemont and Corelle, to name a few.
You have 1,004 sources on circularity listed in C2P, including the EU Circular Economy Action Plan. What is some other important legislation for the sporting goods industry?
China's Promotion of Key Consumer Product Upgrades and Smooth Resource Recycling Implementation Plan would be one. France's Anti-waste and Promotion of Circular Economy Law is another.
In 2018, Compliance and Risks partnered with the World Federation of the Sporting Goods Industry (WFSGI) to create the Compliant Labeling Requirements (CLR) database. Can you tell me more about this partnership?
That came about because there were ten founding companies working alongside the WFSGI, and each company was spending, in some cases, hundreds of thousands with legal firms all around the world in the various markets they sell to, to understand the labeling needed. All ten companies said: "Look, this is not giving us a competitive advantage. We're all looking for the same answer. Wouldn't it be great if we just had a regulatory solution that we all funded together?"
And so they came to Compliance and Risks. We developed the labeling requirements solution that is now used by many other global brands. Brands can subscribe to it at a very competitive rate compared to going through law firms. It's still evolving, and more sporting and fashion brands have come on board.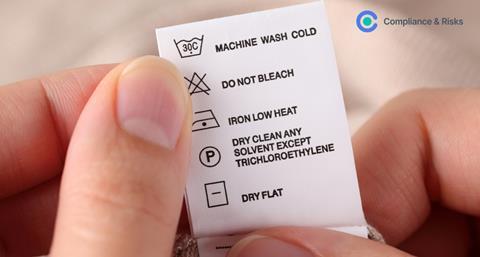 Consumer demand for sustainable products and more environmentally concerned brands is high, meaning there is a temptation towards empty greenwashing claims. Should companies have a stance on this?
We hear more from Directors, VPs, and SVPs within the compliance sphere saying: "The perception of what we're doing is sometimes more important than what is actually legislated." A compliance breach will have some impact, but if the consumer perception is that a brand is not taking things seriously – that they're just pretending to do the right thing – and they get caught…That breach of consumer trust is very difficult to recover from.
In the last ten to fifteen years companies have been voluntarily disclosing their carbon footprints, for example. But what the EU Commission has done – and actually many other countries around the world outside of that jurisdiction – is to crackdown on greenwashing. First, it's not a choice anymore; brands have to disclose. And second, they're enacting measures to tackle unfounded green claims with proposals to amend the Unfair Commercial Practices and Consumer Rights Directive, for example.
On a much more practical, legal level, our evidence management capabilities in C2P allows companies to prove they fulfill sustainability criteria: Not just because it's needed for shipping and selling in multiple markets around the world, but because stakeholders demand it.
C2P becomes an audit trail. If you take a waste-management perspective, brands can say to investors, shareholders, and auditors: "Here's the training policy we've rolled out. Here are the people who have undergone training. Here are the moments which have unfortunately breached the policy during our audits. Here's the corrective action we're taking to make a better policy."
Is circularity important for you as a business? Do you consider any circularity in your own work?
Absolutely. About nine months ago, the EU Commission funded a research project to help manufacturing companies understand how to deal with diminishing levels of essential raw materials. How are we going to produce more fitness wearables, for example, when the demand is increasing but actually the critical raw materials to make the batteries in these products are running out?
The concept of a Product As A Service model, where you no longer buy a product and instead rent one, is being carefully considered from a regulatory perspective and we are partnering with the EU Commission on this.
We are also building our own ESG pledge right now and involving our whole team in the process. The work we have done in developing our ESG solution to help global brands simplify how they report on their ESG obligations has got us thinking hard about our own perspective on this. It's important for us as a business. With changes in buyer behavior, issues of greenwashing, and the increased focus on climate change, sustainability is at the forefront for consumers, investors and regulators.
Our mission is rooted in ensuring global organizations have the latest information to build safe, sustainable products in a world full of change, and our recently launched ESG solution helps global organizations meet the new regulatory obligations. The expanded ESG offering is our next step in fulfilling this mission. At its core, our solution ensures organizations can save time, avoid delays and improve efficiency by having all mandatory ESG reporting regulations at their fingertips.